Home
›
General
Tankman's Game Key Givaway
So I actually have a few games that I got from humble bundles that I want to give away (Not interested in the games and it would be a shame if the keys got wasted). I was hoping some people here might want them.
Heres a first-come-first-serve key on Project Highrise because I accidently clicked the button and I'm not interested in the game enough to search for a fix: https://www.humblebundle.com/gift?key=PKwhDMSssf3MNVrT
CLAIMED
Now for the formal list.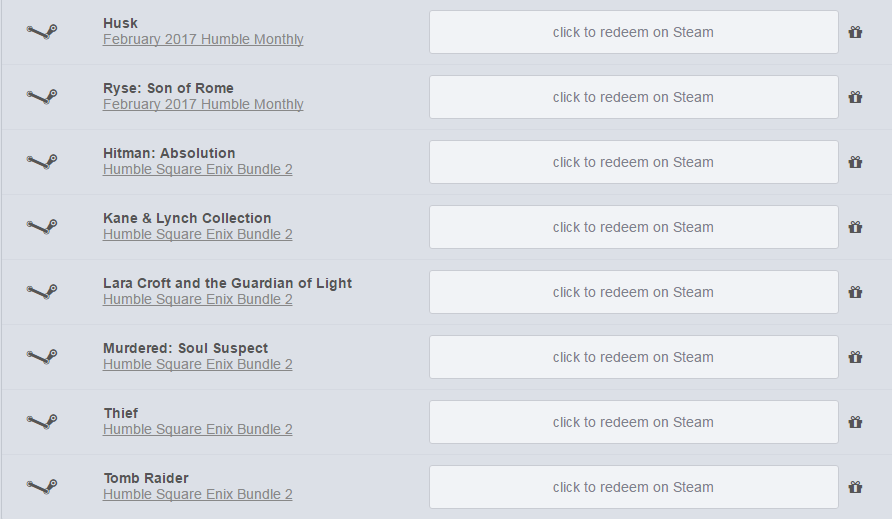 Husk
: Apperantly a new horror game that was released today. I cannot stand horror so here it is. Apperantly also involves drunk domestic violence? Trigger warnings apply and all, I have no idea what is in this.
EDIT So apperantly this game is utter trash. Just completely awful. You have been warned
Ryse: Roman dude slices people in half, I think it was that disaster at XBONE launch?
CLAIMED
Hitman: No idea, was never a Hitman person.
CLAIMED
Kane and Lynch Collection
: Actual contents are in a subpackage on the page.
Lara Croft and the Guardian of Light
: No idea
Murdered Soul Suspect: Not my kind of game
CLAIMED

Thief: Dude robs houses wearing a corset. 10/10
CLAIMED
Tomb Raider
: Apperantly this is good, just not my thing.
"I am sorry but if you don't like cake you're literally hitler
Like I'm pretty sure an entire chapter of Mein Kampf is all about how much he loathes cake" - Kerlc, 2016

[3:35:15 AM] Kerlc: they have boobs
[3:35:18 AM] Kerlc: but they still have 12

[10:00:19 AM] Kerlc: I actually prefer the penetration